Floor Plan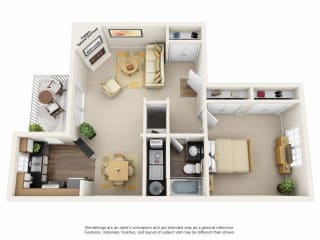 Application Fees Details
The application fee is $50 per lease holder and guarantor. Minors do not pay application fees.
We only accept certified funds for application fees and security deposits. When you apply online, you will pay at the very end of your application. The first primary applicant pays the application fees for the other applicants or co-signers, so please plan accordingly! To be placed on the waitlist, you must complete the $50 application fee and a $200 admin fee.

Short-term lease premiums changed for any lease less than 12 months.
Map View